Shared views
Each dashboard has a Share this View link near the title. Click Share this View to send a link to someone whom you want to see the data.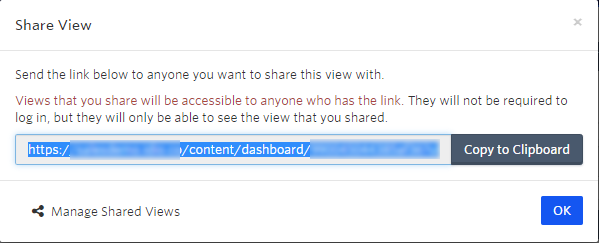 To see a list of shared views of the same type (Content, Insight, Engage, Topic Performance), click Manage Shared Views from the dialog box.
To see all shared views, go to Settings > Shared Views. Click any view to see the data.
Click the link icon to copy the URL to the shared view, to send it to someone.
Click the lock icon to revoke access (closed lock) to the shared view , or again to reinstate it (open lock).